Everybody wants to be happy, but how do you actually 'do' happiness?
Most of us spend our lives pursuing fulfillment in the material world. We constantly are striving, but never really finding lasting happiness or fulfillment. With the daily demands and  stresses of everyday life, we rarely take time out to step back and contemplate meaningful questions such as where is happiness?
We are offering a unique opportunity to participate in a free weekend retreat. You will be staying in the tranquil environment of the European Danda – a beautiful former monastery based in south Netherlands. Whilst there you can take time out, relax and experience the sacred environment and grounds with others.
A relaxed 2 day program
The two day retreat is centered around the question Where and what is happiness? Throughout the programme we will draw on the Wisdom and Teachings of the Spiritual Teacher Adi Da Samraj. We hope that this weekend will be very meaningful and inspiring for you.
Please choose your retreat in 2017
June 17 – 18, Dutch
September 2 – 3, German
September 23 – 24, Dutch
October 21 – 22, English
The schedule includes
Guided meditations
Yoga and Tai Chi classes
Video presentations
Group considerations
Sharing personal stories
Contemplative walks in the serene grounds
Fresh vegetarian meals, made from produce grown locally
Places are limited to 20 and will be filled on a first come first serve basis, so please register quickly to avoid disappointment.
Please note the free retreat offer is only available to first time visitors.
Each retreat has proven to be inspiring and thought provoking, and for some even life changing.
'You cannot become happy,
you can only be happy'
– Adi Da Samraj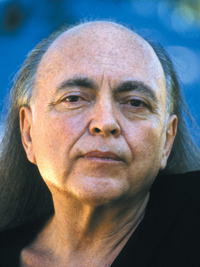 Avatar Adi Da Samraj (1939 – 2008) devoted His life to establishing the means whereby all human beings can realize ultimate Truth. He communicated that Truth through many channels—literary, artistic, and spiritual. During His lifetime, Adi Da touched and transformed the lives of many thousands of secular and religious seekers, founding a new sacred tradition for those who respond most seriously to His spiritual calling and enter into a formal devotional and spiritual relationship with Him. His numerous books of spiritual, philosophical, social, and practical wisdom are widely acknowledged as among the most insightful spiritual teachings of the modern world.
What others have said about the retreat:
'To locate happiness, it is important first of all to understand our unhappiness. Important questions in the retreat are: How can we be truly happy if things are constantly changing? What is the ego? How can we go beyond the feeling of separateness, being a separate self?
Excerpt from 'iloveyou500'-website. Read the full article here.
Testimonial from Shiva Najaf Nejad:
'This retreat gave me an answer to what happiness means to me. I am happy and can allow myself to feel this more in my whole body.'